On Saturday after work I made my way to meet up with my Mother at Borders to find some great novels worth reading. I hadn't found any within my price range so we just ended up hanging out as mother and daughter. Had a quick trip to JB to look for music and as I've previously bragged, I bought a
Mumford & Sons
CD with no intention to throw it out because of the impression it left me with. Mother found the sale table and she took out The Lord Of The Rings trilogy and ended up purchasing them for $25.
Since we where already at level 1, we made our way to Dangerfield and I bought a pair of Vintage Striped Braces, mens. They fit perfectly well and apparently I had purchased the last one which was the best once. Although the 'check-out-chick' had shown me her radical memory skills and asked me if I walked into the store a week ago to buy something else. Of course I hadn't but my dear friend Rochelle had been telling me about her bandanna she purchased from there a week ago, and just this quick note that apparently we both look alike; front to back. It may have or may not have been her but that was the most hilarious coincidence I've had. She didn't seem so elegant but she was such a sweetheart and very polite. Kudos to the check out chick.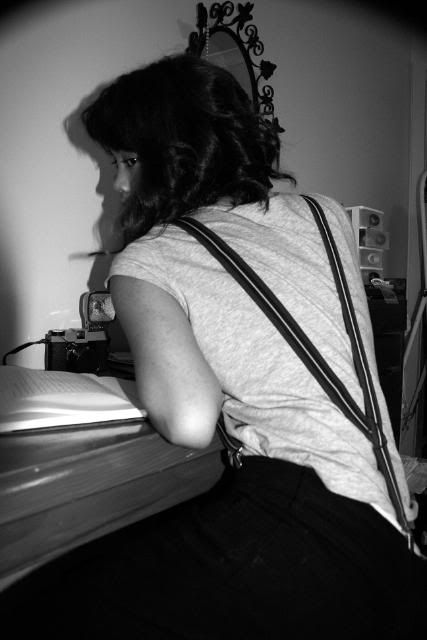 One more thing that I must do is start purchasing CD's for next years Soundwave oh yeah! with Anberlin, MXPX, New Found Glory...and some other which I am yet to discover of course...I'm pretty bad actually.