It's my late class today and at the moment I've been aimlessly sitting and awaiting for class to start. I don't need to leave yet so I'm blogging. Another outfit post this week. Woah, I'm on a roll. I hope you've been interested in what i've been blogging. i've actually managed to post often and I'm having fun with it too. I just need more readers here, followers on tumblr, facebook, twitter and chictopia for people to be entertained. I like what I'm wearing today. I promised yesterday to coordinate my glasses with my outfit so here it is.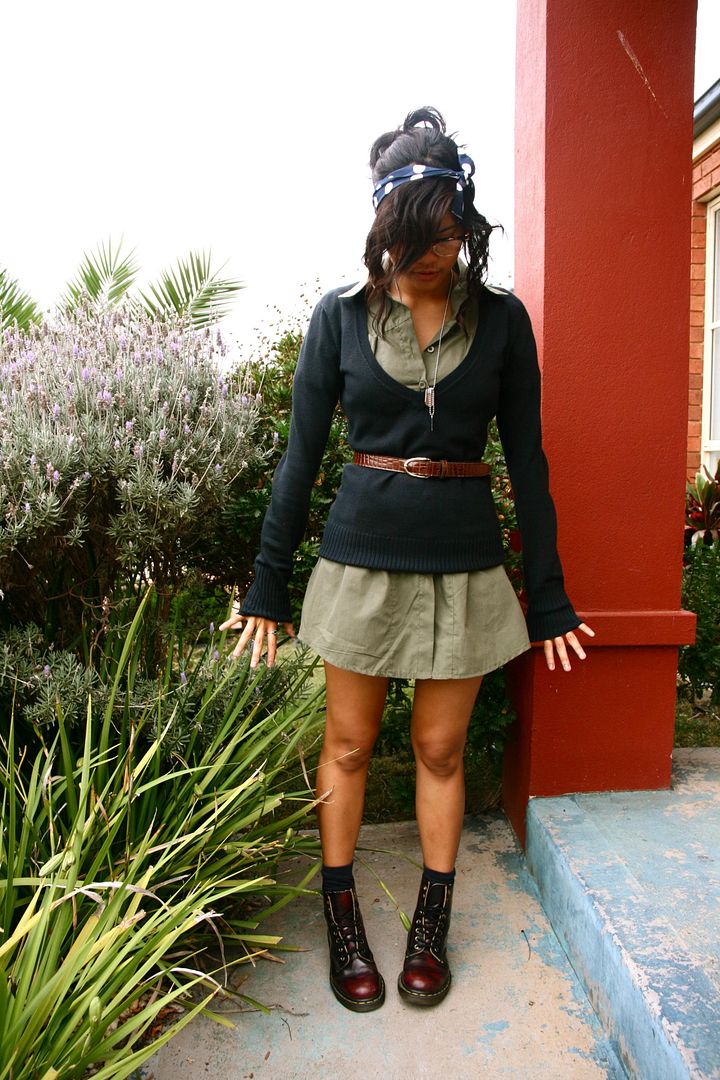 Shoes:Doc Martens//Dress:Unknown//Cardigan:Cotton On//Watch:Target//Ring:From the boy//Headband:DIY//Socks:Target//Belt:Thrifted//Frames:Ebay
Added the dogtags for the just for the fun of military.