Going to the Tim Burton Exhibition has been the most exciting event I have ever attended this year. It contained many pieces of his work from all his untitled short films and his infamous movies. I've learned that there are many more of his creations that I am yet to watch and most likely obsess over, as always. The legendary creator of capricious films such as, A Nightmare Before Christmas, The Corpse Bride, Coraline, 9, Big Fish, Mars Attacks and many more must be the most creative artist I've ever know. In his works, there are many signature characteristics resembling really skinny figures or plump figures with the tiniest legs, body modfications, frightening and eerie characters with big dark circles or big bold eyes and the jolting movements which his creations perform in their roles.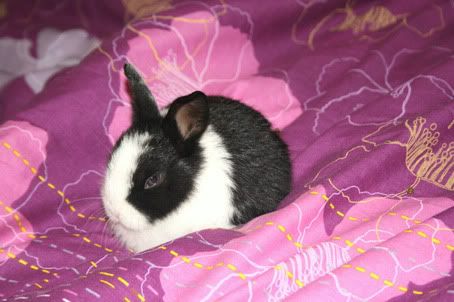 Pinky picked me up in the morning and brought over one of his cute little bubby's who's name is Panda. Who doesn't like waking up in the morning to faces of cute, endearing and adorable animals on their beds?

My heart raced and I couldn't hide my smile as soon as we reached the entrance to the ACMI building

This was actually a part of another exhibition which we decided to visit since we were already there. Lights flashed on and off, and could potentially give a person epilepsy. But I had enjoyed watching this fascinating little item which spun round and round making it seem as if each character was really doing something simultaneously.

Tim Burton's creations couldn't get any creepier with that stitched baby doll. Unfortunately my picture of the entrance to the exhibition isn't that well taken because I was too busy avoiding the heads of people who were waiting in line to get in. And unfortunately, cameras were prohibited INSIDE the gallery so most of the amusing props were not captured. I'm pretty sure that none of the props were allowed to be touched, but there were no barriers around them so they were pretty much begging me to touch them! Sneaking my hand to feel Edward Scissorhand's boot from his costume make me extremely warm with excitement and curiosity. Alice's clothes were also on display and many other props. I'm quite glad that Pinky found out there was an exhibition or my heart might have broken if I ever found out. By the way....that last picture is the Batmobile. That's right, the real deal.

Using the hotshoe from my Diana F+ camera, I connected in the the Canon SLR and we were playing with the effects. This was at the end of the day when it was time to get dressed in thick socks, trackies and wooly jumpers from a day of thrills. My day just couldn't get any better.